Dr. Stephen Arbuckle
Finding a Life of Joy in Chiropractic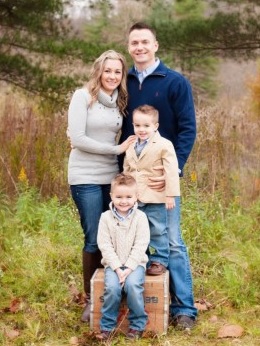 Dr. Steve Arbuckle always knew that he wanted to work in health care. He wanted to help people live better lives.
After spending time with several chiropractors, Dr. Steve realized it wasn't just the patients who benefited from chiropractic – the doctors did too! Dr. Steve witnessed the sheer joy for life that chiropractors seemed to have and knew that it was the career he was meant to pursue.
There's a huge appeal to helping patients understand the benefits of chiropractic and seeing them appreciate it's holistic approach to helping people heal.
Dr. Steve has delivered chiropractic care to residents of Beaver County for over 12 years.
He graduated from Allegheny College in Meadville, PA with his Bachelor of Science degree. After graduation, he completed his Doctorate of Chiropractic degree from Sherman College of Chiropractic.
Living the Chiropractic Lifestyle
When he's not seeing patients, Dr. Steve enjoys the active, outdoorsy lifestyle of Western Pennsylvania. Along with his wife and sons, he enjoys coaching soccer, hiking, biking, tennis, golf, fishing and visiting the area's many parks.
"I look forward to getting to know you and helping you get started on your own journey toward better health through chiropractic. Give us a call today to schedule your first appointment." (724) 775-0600

Dr. Lukas Johnson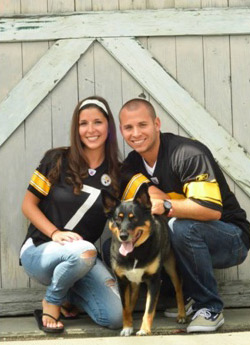 Dr. Luke is the newest member to our team at Advantage Chiropractic Centers, recently graduating in November 2014. He is eager to join a great profession while helping people live healthier lifestyles and reach their ultimate goals through chiropractic care.
He is a graduate of Rochester Area High School, and went on to receive his bachelor's degree majoring in Neuroscience at Thiel College in Greenville, PA. Dr. Luke went on to receive his Doctorate of Chiropractic degree from New York Chiropractic College in Seneca Falls, NY.
Dr. Luke enjoyed playing baseball and football during his high school days, as he also went on to play baseball at the collegiate level. He is "die hard" Pittsburgh Steelers, Penguins, and Pirates fan. When he is not seeing patients he enjoys spending time with his wife; Emilee, playing golf, and fishing.
Are you a good candidate for chiropractic care? Find out! Call Advantage Chiropractic Centers today!