Chiropractic Care
Beaver County is our home – where we grew up and where our family lives. At
Advantage Chiropractic Centers
, we take great pride in providing chiropractic care for the Beaver and Beaver Falls communities.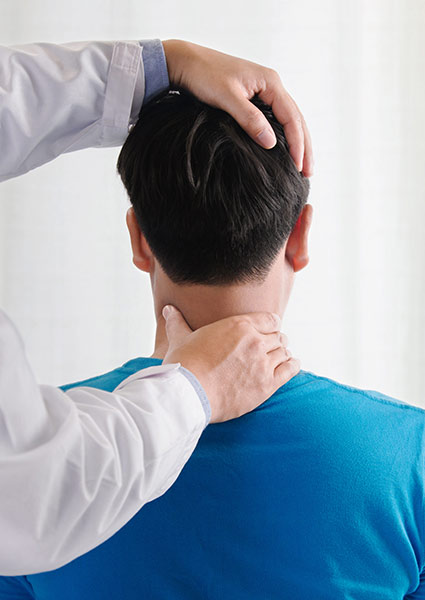 If you are suffering from back pain, sciatica, neck pain or all of the above, you've come to the right place. Our experienced practice is multidisciplinary, meaning we conveniently provide a variety of services under one roof ensuring our patients have access to all the tools necessary to get better.
Our Chiropractic Techniques
We see patients of all ages and from all backgrounds and chiropractic is a gentle and effective way of addressing a variety of conditions. Our techniques are gentle and effective for patients with many different concerns.
Your chiropractor will work with you to choose the method that is most appropriate for your care. If there is a particular method you prefer, let us know. Below are a few of the most common methods we use in our daily practice:
Diversified – Probably the most universal technique, the diversified method is a very traditional, hands-on adjustment of the spine from the neck to the low back, including the extremities. read more about Diversified »
Thompson – This safe and effective, light force technique is great for children and the elderly. read more about Thompson »
Activator Method® – This is the lightest chiropractic technique. It uses a small, handheld instrument to help with the adjustment. read more the Activator Method® »
Individualized Treatment Plans
We use an integrated approach that combines chiropractic care with complementing therapies and provide a treatment plan for all new patients specific to your own health challenges and goals.
We're In-Network
We are an in-network provider with all major medical insurance companies: UPMC, Highmark, BCBS, Aetna, United, ASH, Medicare, Medicaid, Gateway, and more.
Ready to Get Started?
If you have any questions about our techniques, contact our Beaver office today. We're happy to answer any questions you might have.
CONTACT US »

Chiropractic Care | (724) 775-0600