Healthy, Effective Weight Loss Program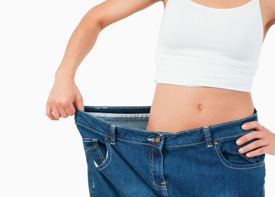 Our patients are losing up to 1 lb per day with our revolutionary weight loss system. We offer a FREE weight loss consultation to help get you started.
If you are struggling at home, if you've tried everything that has come along and you aren't seeing the results, STOP fighting this weight loss battle alone.
We take the time to listen to your story. First, we will perform a weight loss evaluation and gather some important readings like weight, blood pressure, body fat and BMI. Next, we will analyze your results and design a customized weight loss program that fits your needs.
Get Started Today!
Whether you need to lose weight for that upcoming wedding, a trip to the beach or you simply want to feel young and healthy again, act now and call our office for a FREE weight loss consultation.
Our Location